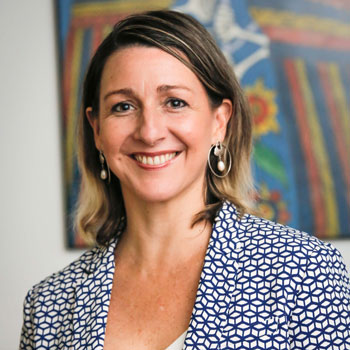 Corporate Manager/Director
Chantelle Brittain ("Chantelle") is a high-level Senior Executive with well over 15 years in strategic, corporate and program management experience.
Formally, as the Executive Director, Procurement Transformation for the Queensland Government, Chantelle was recruited for her ability to recognise an organisation's weaknesses and opportunities and drive for the changes necessary to produce better results.
Chantelle's recent 3 years of on-the-ground management in Papua New Guinea adds "on-point" value to her global expertise.
She is extremely results-focused and, during her last 3 years in PNG, Chantelle has managed local and Expat staff to deliver complex projects to very tight deadlines and budgets, including:
Lead a team of National labourers and tradespeople to undertake major renovations of two large residential complexes in Port Moresby.
Once renovations were complete, Chantelle established the Peuna Property Management Division and took the properties from 20% occupancy to 90% in less than 6 months, at a time when many properties in the city were experiencing very low occupancy rates.
Lead several successful multi-million Kina Tender bids for Peuna and other partner organisations, in a highly competitive environment.
Building the capability of diverse PNG-based companies (transport, logistics, machinery) and assisting them to achieve international accreditations and pass rigorous Health, Safety and Environment testing by Oil and Gas Companies, including Total and OilSearch. This work includes supporting staff to design and implement new systems, such as end-to-end quality and reporting systems.
Procuring and contracting value-for-money solutions for Peuna and its partner organisations.
Successfully navigating the PNG bureaucratic and legal systems and quickly establishing strong working relationships to deliver business outcomes.
Chantelle also brings to Peuna her significant people management skills and HR experience. As part of growing the capability of Peuna and other partner organisations, she develops and implements training programs, sources and assesses the suitability of local and Expatriate candidates, works very effectively with agents and Government Departments to secure work permits and Visas where required, and delivers one-on-one and group on-the-job training for PNG Nationals including tradespeople, cleaning and maintenance staff, administration staff and facilities management staff.
Languages: English (native speaker), French and Spanish (fluent written and spoken), basic command of Tok Pisin.
Chantelle has postgraduate qualifications in business, education, languages and cross-cultural communication. Specifically:
Master in Business Administration – MBA (underway)
Queensland University of Technology, Graduate School of Business, Australia
Graduate Diploma Business Administration
Queensland University of Technology, Graduate School of Business, Australia
Sorbonne University, Paris, France
University of Queensland, Australia
Bachelor of Arts (Majors in Political Science, Legal Studies and Linguistics)
University of Queensland, Australia